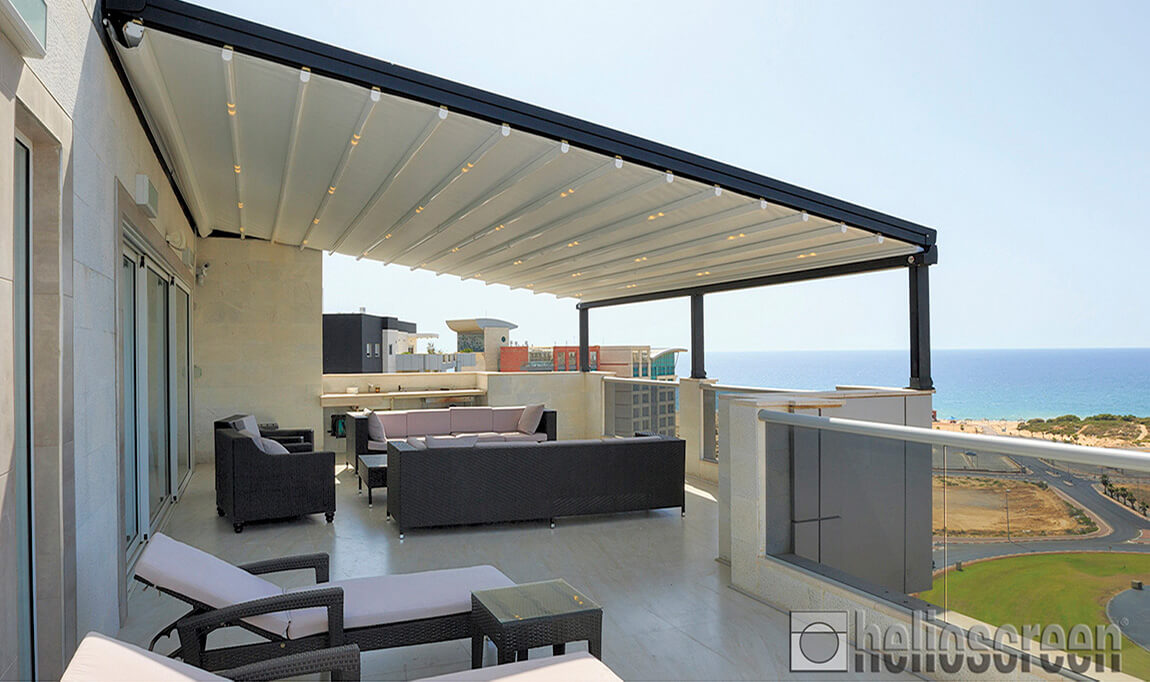 Whether you need a retractable roof for your home or your business, Sunteca has you covered. Sunteca carries a large supply of high-quality durable retractable systems that will offer you the best weather protection available. You pick out what system you want, and Sunteca will take care of the rest, installation and all.
With only the highest quality materials and safety standards, Sunteca's retractable roofing systems can be customised to fit your specific needs up to 120 square meters. Single units can cover up to 13m wide and 10m long, but by linking multiple units together with our patented joining system, you can easily cover much larger areas while still remaining completely waterproof.
Sunteca's retractable roofing system has the durability to stand up to even the worst weather Australia's notoriously harsh climate can manage. Our PVC awnings can take winds in excess of 100 km/h, and are 100% water proof. Along with being fire-rated, these systems are resistant to water damage, mould, dirt, fungus, and extreme temperatures. Additionally, the system's durable fabric will not unnecessarily stretch out or shrink, and it is simple to clean.
The Sunteca retractable roof systems offer the ultimate outdoor protection with sleek durable design. Check out our versatile product line, and give us a call at 1300 853 518 today!

Collect the PDF Brochure.Click Here