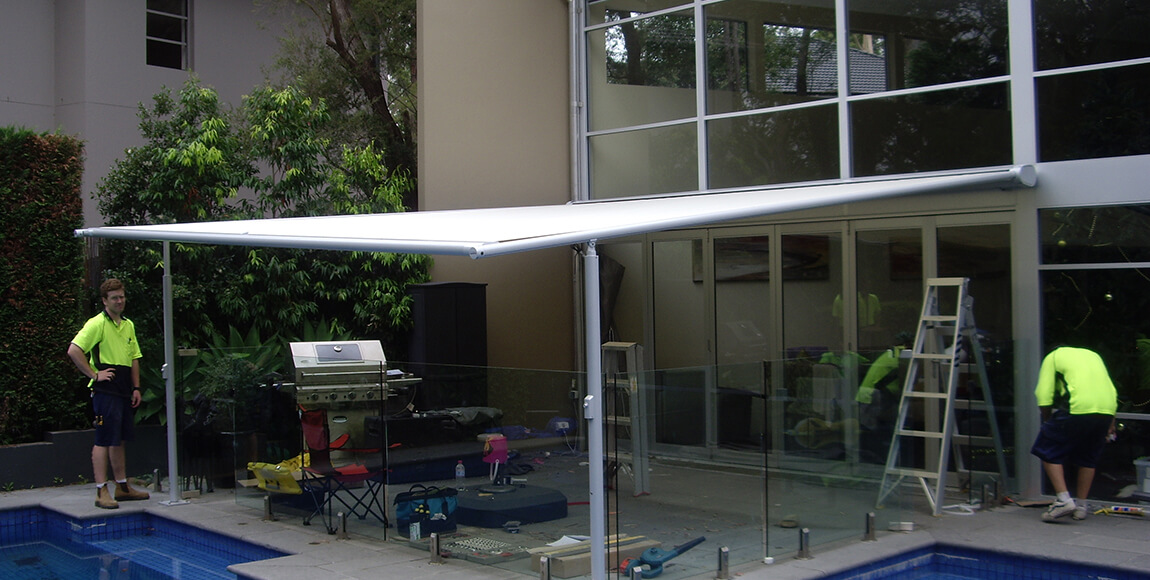 Conservatory Awnings
Interior shading with airy functionality and an inviting atmosphere.
An interior installation enables you to bathe your space in a truly special atmosphere, creating cool shade in the summer and cosy insulation in the winter.
A markilux through and through.
Fixation:
Tensioned supporting wires (v. table below left) not only enable the festoon to be fitted securely but also give it its characteristic look.
Cover:
The cover is manufactured from Trevira CS, a fabric with indispensable features for markilux Baldachin: lightfast and antistatic, air permeable, washable up to 40°, dimensionally stable and, above all, permanently flame retardant in accordance with DIN 4102 B 1.
Dimensions:
markilux – Baldachin is available in sizes up to a maximum 23 m², with a maximum width of 500 cm or a maximum projection of 610 cm.
Drive:
The festoon can be fitted with either manual cord pulley operation or a motor (surcharge).
From a width of 450 cm only eletric operation is available.Manually operated Baldachin awnings have one transportation cord, motor-driven awnings have two. The roof festoon will work perfectly well up to an angle of 20°.
markilux Roof Festoon tensioning wires:

* instead of hand cord-pull, also available with hooked staff. Additional tension ropes can be delivered for an extra change.
markilux roof festoon retracted:

All intermediate sizes in width and extension are also available, of course.
Special Equipment
Sun & Wind Sensor
Motor drives and remote control operation