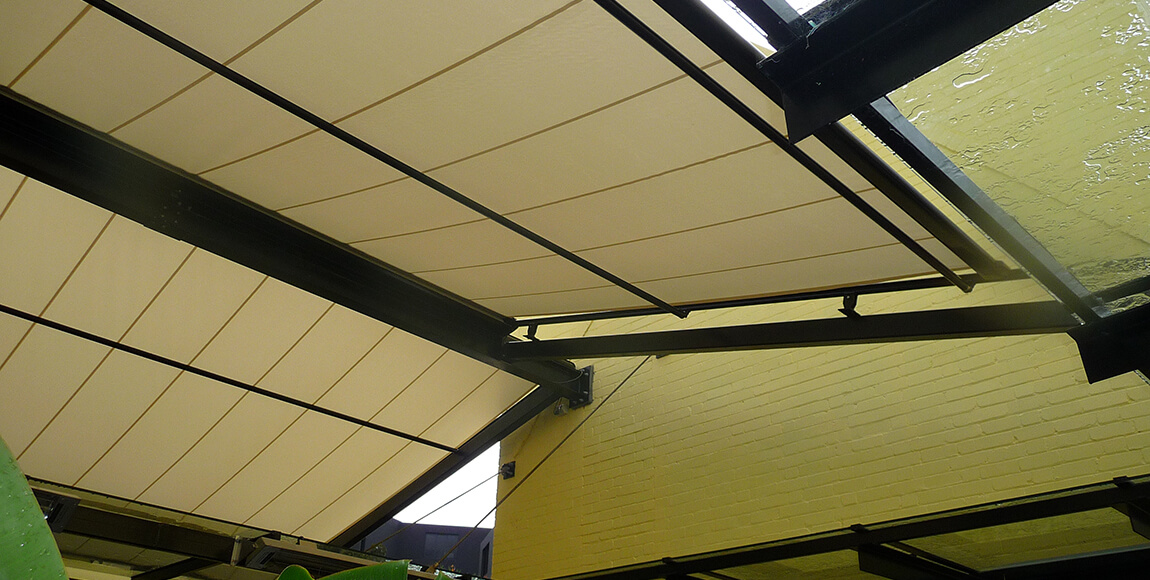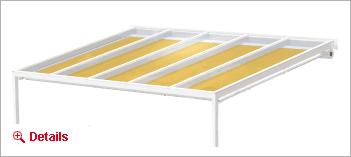 Conservatory Awnings
With this elegant under-glass awning, the patio roof is finished off perfectly.
design features
Well-formed drop-shaped aluminium cassette only 130 mm high
With their small, rounded profiles they are discreet and unobtrusive
The retracted awning-cover is protected against atmospheric influences by an all around closed cassette
For long-lasting goodliness: Awning powder-coated
With manual operation with markilux stainless steel crank – Quality to touch
technical highlights
Extremely stable stainless steel side cover, coated with industrial plastic and powder-coated
Guidance bars can overhang the outermost bracket by up to 80 cm freely. Therefore even more sun protection
Special variobelts provide optimal cover tension at completely extended awning
At large areas, one or two hardly visible stainless steel tension wires limit the awning cover sag
The 85 mm thick cover shaft provides high stability at large areas too and an optimal awning cover winding-behaviour
accessories
Drive with standard motor (optional with automatic control) for an easy and comfortable operation
Radio motor with hand sender for comfortable operation. markilux hand sender – designed ergonomically
markilux radiant heater in a compact aluminium housing. Comfortable warmth without warm-up time in a surrounding area of approx. 9-12 m2.
awning available in RAL-special colors
An radio sun- and wind sensor which is easy to install guarantees comfort and protection – also in absence.
Awning-covers made of acrylic or sunsilk SNC with self-cleaning effect. The awning covers track connections are stuck together – for better appearance without interfering sewing threads
Awning pre-assembled and tested completely at the factory
Brackets with patented clip-system for an easy, smooth awning assembly
Order-oriented individual manufacture made according to special instructions. For the shading to fit exactly to your winter garden or your canopy
Special Equipment
Sun & Wind Sensor
Motor drives and remote control operation