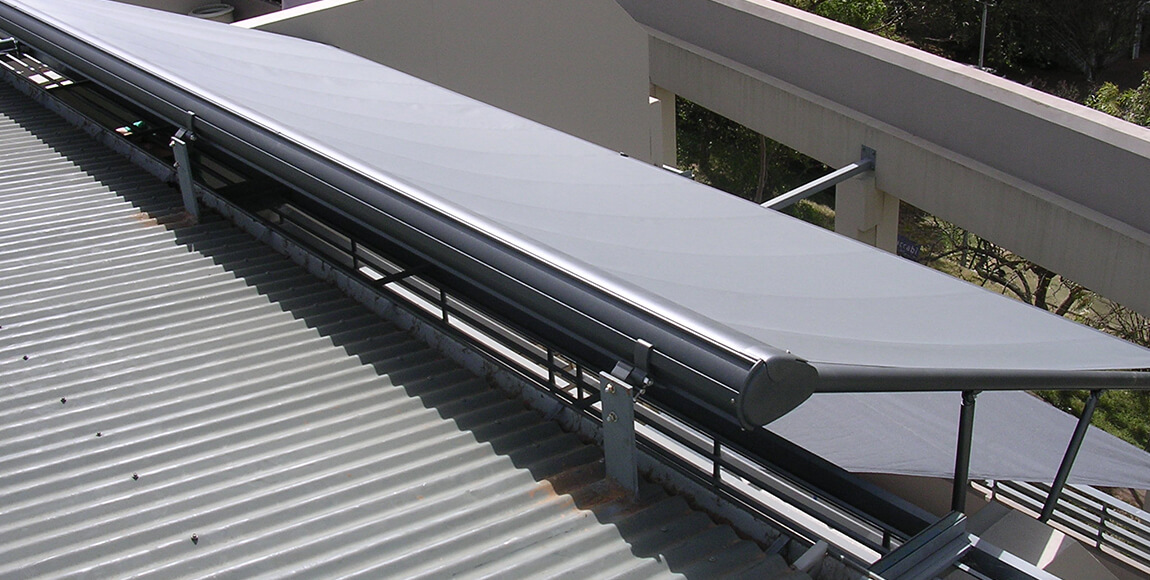 Conservatory Awnings
With indented tracks for conservatories with bevelled roofs..
Totally secure. Typically markilux.
qualities.
Construction
The operational system follows the same principles as the operational system of the This applies for the fixture, the operation and the entire range of bracket assemblies.
Dimensions:
maximum shaded area of 25 m2 without cover support tube (no coupled units)
tracks indented by up to 1200 mm are possible
all-purpose aplication- can be used for interior and exterior, horizontal and bevel applications
he tracks can extend beyond the last support by up to 1000 mm.
Special Equipment