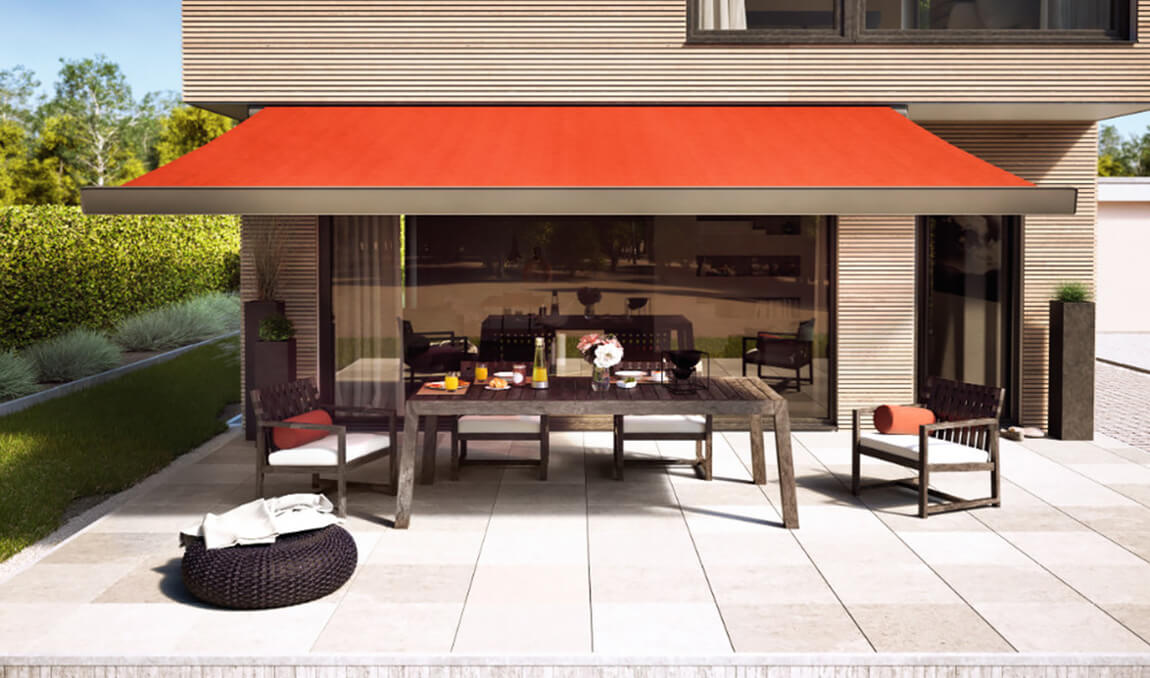 Conservatory Awnings
Fitted inside or out: The "little" markilux for your conservatory makes every season really pleasant..
It's there when it's needed and disappears discreetly into its cassette when you want to enjoy the sun on its own. And the practical brush seal ensures that coarse dirt is removed from your markilux when it moves in and out.
Totally logical. Typically markilux..
Cassette / Mounting:
This supports your markilux and is particularly stable. The awning is available up to a size of approx. 12 m². The continuous profile provides a light, individual mounting. Larger systems have an additional cover support tube so that the cover is even more stable. Pre-assembly and the patented clip-on mountings mean that fitting can be carried out very quickly.
Cover:
All markilux awnings can be used. markilux transolair is particularly recommended, this allows you to see out whilst providing pleasant shade.
Drop:
The awning is maximum 400 cm long. The track profiles can jut out over the edge of the shade area by up to 80 cm.
Operation:
The awning is operated manually fitted with a universal joint and winding handle with bayonet fitting. An electric motor (tubular motor with electronic limit switching) is available as a special accessory.
Special features:
The tensioning system with the variable belt system made from elastic fabric provides a particularly taut sit (maximum cloth tensioning when the awning is completely extended, the cloth will droop in intermediate positions this is for construction reasons).
Special Equipment
Sun & Wind Sensor
Motor drives and remote control operation