Folding Arm Awnings – LUXAFLEX® Authorised Distributors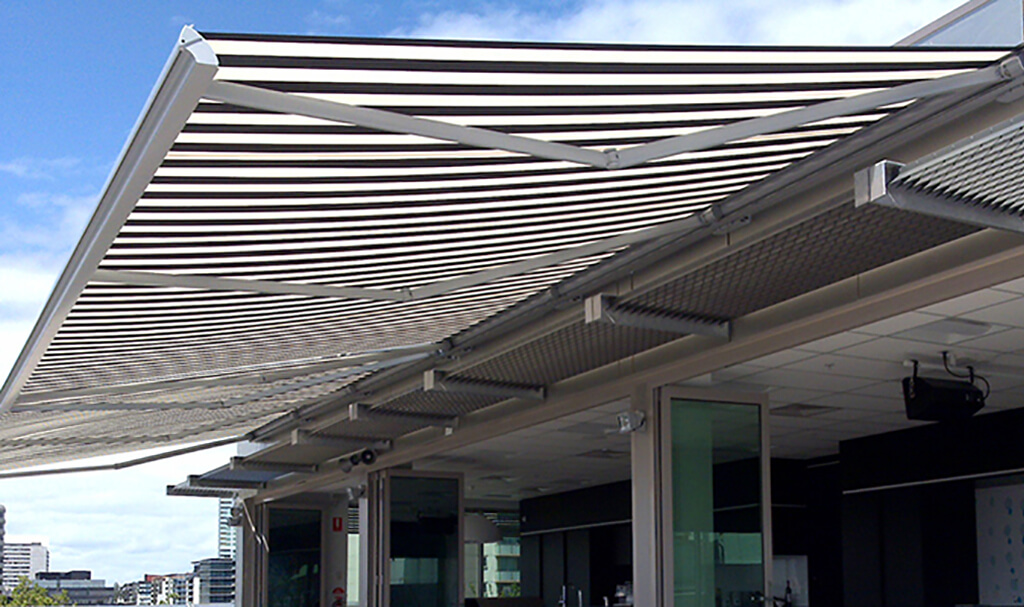 Como Folding Arm Awnings
As part of the Luxaflex folding arm awnings range, this simple, streamlined retractable awning is suitable for virtually any home.
For those looking to buy a folding awning in Sydney, this product is at the forefront of innovation and is one of the highest quality awnings on the market. While you may expect to pay a considerable amount for such a high quality product, the Como is one of the more affordable modern folding arm awnings available.
This modern awning is perfect for most outdoor areas, and provides the ultimate in flexibility. If you require protection from sun or rain, it can be easily extended in no time at all. Similarly, when Sydney's weather is pleasant, this awning neatly folds away, completely concealed within its own casement.
Optional Accessories
This custom folding arm awning has a compatible rain hood that prevents water run-off behind the awning's mounting point. This hood comes in both standard and powder-coated colour finishes.
While our customers cannot buy these folding arm awnings online, Sydney locals are welcome to request an in-house measure and quote. Call our team today on 1300 853 518 if you have any questions regarding this product, or would like to make a booking.
Collect the PDF Brochure for Click Here.