Markilux Awnings Wind Testing
Markilux Leads the Industry in Product Safety Testing and Engineering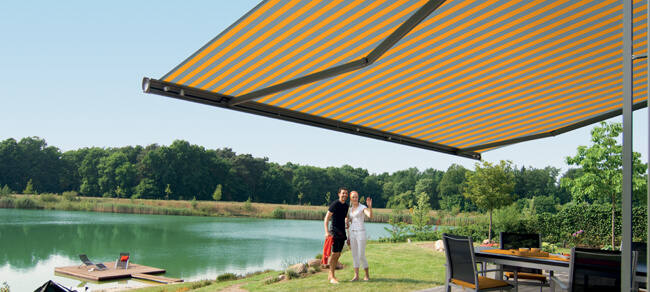 Markilux blows away even the European Union's notoriously stringent standards for wind-testing. Each and every product in Markilux's extensive line can take wind speeds up to 23 mph without being damaged, and some can go as high as 30 mph.
Of course, wind speed resistance isn't everything, which is why Markilux works tirelessly to fine-tune their designs, until they are as close to perfect as possible. Their unique dedication to perfection shows they care about their consumers' safety and comfort, possibly more than any other manufacturer. Take a look at the compelling results of a few of their rigorous tests:
The experts at Sunteca will work with you to find the right shade option for your specific needs. Call 650 685 6888 or email info@markiluxawnings.com for more information about Sensor Controlled Automatic Operation, or to get more details on any of our available awning or solar shade products.