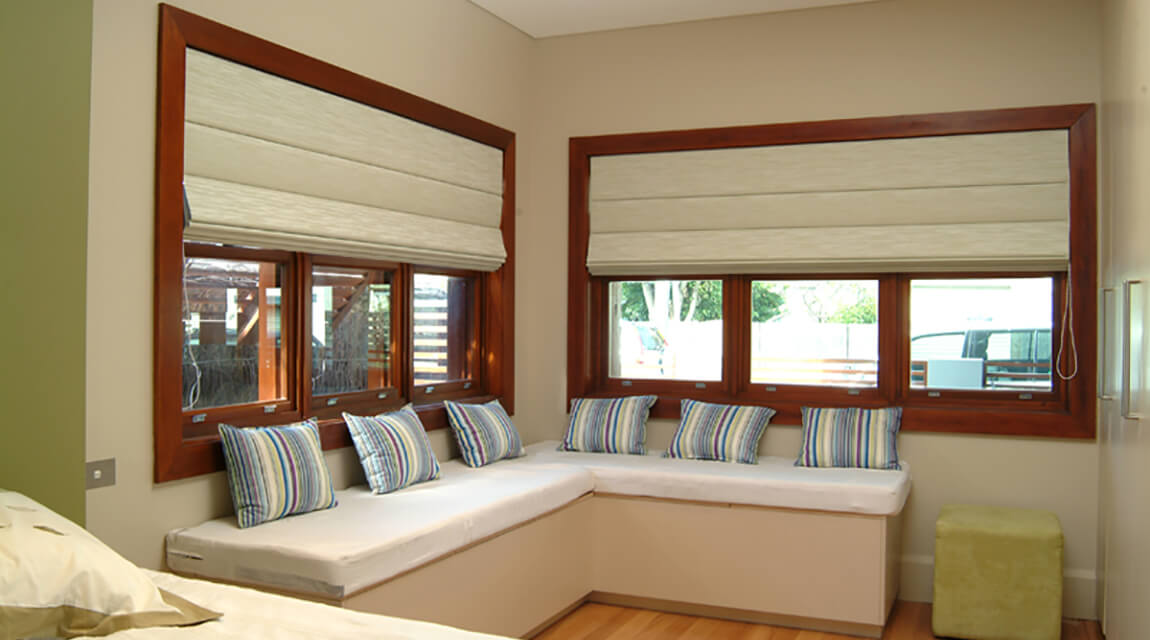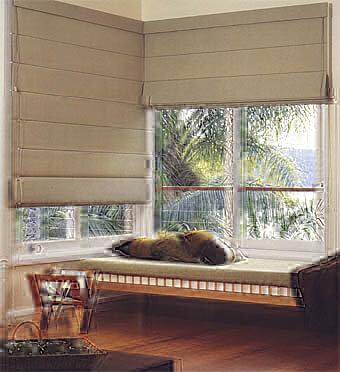 LUXAFLEX® Roman Shades
LUXAFLEX® Roman Shades offers great versatility and style for almost any possible window. Roman blinds are not bound by any fabric restrictions, and can even be available in canvas. Whether your room is old-world style or sleek and modern, Roman blinds have the versatility to fit in anywhere.
If you want casual contemporary ambience, then LUXAFLEX® Roman Shades can bring you the style and comfort you crave. The brand new componentry system's ease of use combined with the soft-fabric aesthetic offer an irresistible blend.
LUXAFLEX® Roman Shades come in a wide variety of fabrics, ranging from room-darkening to translucent, as well as the extremely popular ULTRAVEAVET plus and ULTRAVIEW Plus sunscreen fabrics that offer see-through convenience while ultimately still providing indoor privacy. These modern shades come in versatile neutral colours, and also the latest trendy hues. With LUXAFLEX Roman Shades, you will get the stylish versatility you need to complete the look of your home.
LUXAFLEX® Roman Shades are made with only the finest Australian-made fabrics in a large array of chic contemporary and classic colours. Some of the fabrics feature neutral-flicked backing and a slimline timber headrail with matching valance. As an added bonus, the LUXAFLEX Roman Shades feature a cord –locking system and aluminium extrusions for superior durability and safety. They are also designed for extremely simple cleaning. In addition, LUXAFLEX's signature lifetime warranty for Australian customers, or two-year commercial warranty for commercial purchasers offer great ways to protect your purchase, while assuring you of LUXAFLEX's confidence in their product.
Many LUXAFLEX® designs also feature SANITIZED® brand antimicrobial and fungal resistance. Many LUXAFLEX® Roman Shade fabrics utilise innovative dirt and stain protection from TEFLON®. Maintaining your blinds and shades has never been a simpler proposition.
For the modern discerning home decorator, the practicality and chic design of LUXAFLEX® Roman Shades make them the obvious choice.