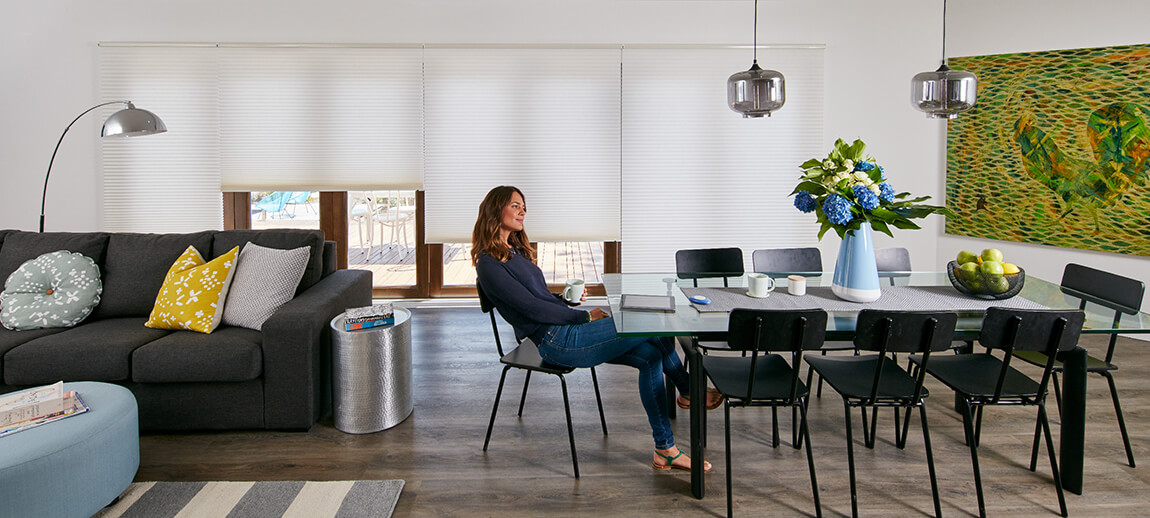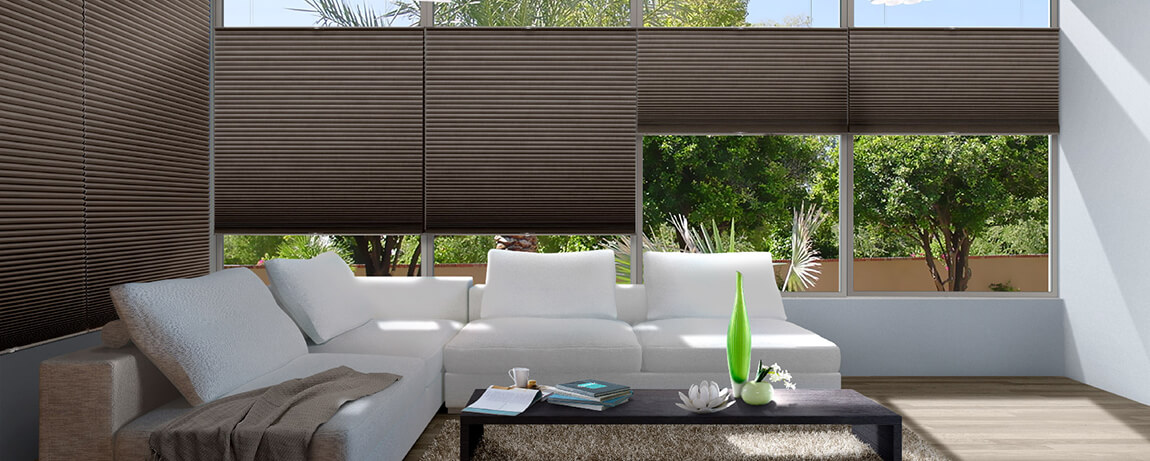 Luxaflex DUETTE® Blinds
Luxaflex DUETTE® Shades combine the striking contemporary design of pleated honeycomb cellular fabric with the practicality of temperature insulation. They can allow in just the right amount of the sun's light while still being opaque enough to maintain your privacy.
DUETTE® Shades offer an extremely high level of customisability, meaning they are perfect for any oddly-shaped windows, including round, triangular, arched, and semi-circle. Luxaflex even has models that can be paired with automated or remote systems that would work well for skylights. If you are looking for complete "blockout" capabilities, DUETTE Shades can be made with metallised fabric that shields from sunlight (including the ability for total solar black-out), and helps insulate in warm or cool weather. In addition, the material used in the shade is 100% anti-static spun-bonded polyester, which comes with the added benefit of repelling dust, which is ideal for easy cleaning!
Luxaflex sells DUETTE® Shades in pleat-widths ranging from 10mm to 20mm, and have fabric densities that run from completely opaque to translucent. The unique honeycomb pleating insulates using innovative air-trapping technology, and exceptional white heat-reflective fabric on the blinds' outdoor facing surface.
Tired of the hassle of confusing sometimes dangerous cord systems for lifting your shades? Luxaflex has a solution with DUETTE® UltraGlide Shades which feature an innovative single-cord lifting system. Whether you are raising or lifting, the cord doesn't change length, allowing you to keep your children and pets safe. You'll marvel at the smoothness and ease with which you can change the height of your shades.
Many DUETTE® Blinds also feature SANITIZED® brand antimicrobial and fungal resistance. Many LUXAFLEX Roman Shade fabrics utilise innovative dirt and stain protection from TEFLON®. Maintaining your blinds and shades has never been a simpler proposition.