LUXAFLEX® LUMINETTE® Privacy Sheers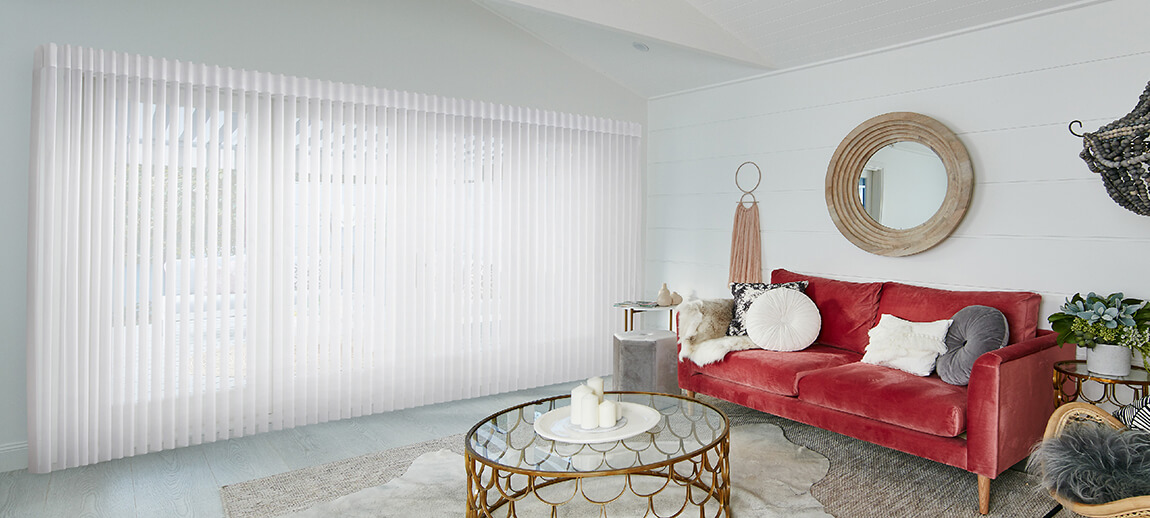 LUXAFLEX® LUMINETTE® Privacy Sheers
Traditional sheers paired with soft draperies.
LUXAFLEX® LUMINETTE® Privacy Sheers give you both the natural light of traditional sheers and the privacy that comes with soft draperies. These versatile sheers can be fit in virtually any rectangular window or door opening.
With a simple cord loop, the LUMINETTE Sheers can be held open like curtains. While closed, a quick twist of our innovative control wand allows you to rotate the fabric vanes with ease. We worked hard to create a single-control system in order to simplify use and streamline the design. Simply put, LUMINETTE® Privacy Sheers represent an innovative balance of design and utility.
LUMINETTE® Privacy Sheers can be used by themselves for a sleek minimalist design, or together with heavy drapes as a modern substitute for more traditional curtain options. Regardless of how you plan to use them, LUMINETTE® Privacy Sheers can easily add practical style that would complement any home.